We want you to be surrounded and supported on your journey towards better hearing. That's why it's important to involve your loved ones; educating them about hearing loss will make your success easier!
Our hearing care professionals will assist you to facilitate your adaptation and ensure that you are satisfied with the performance of your hearing instruments and the rediscovery of your hearing.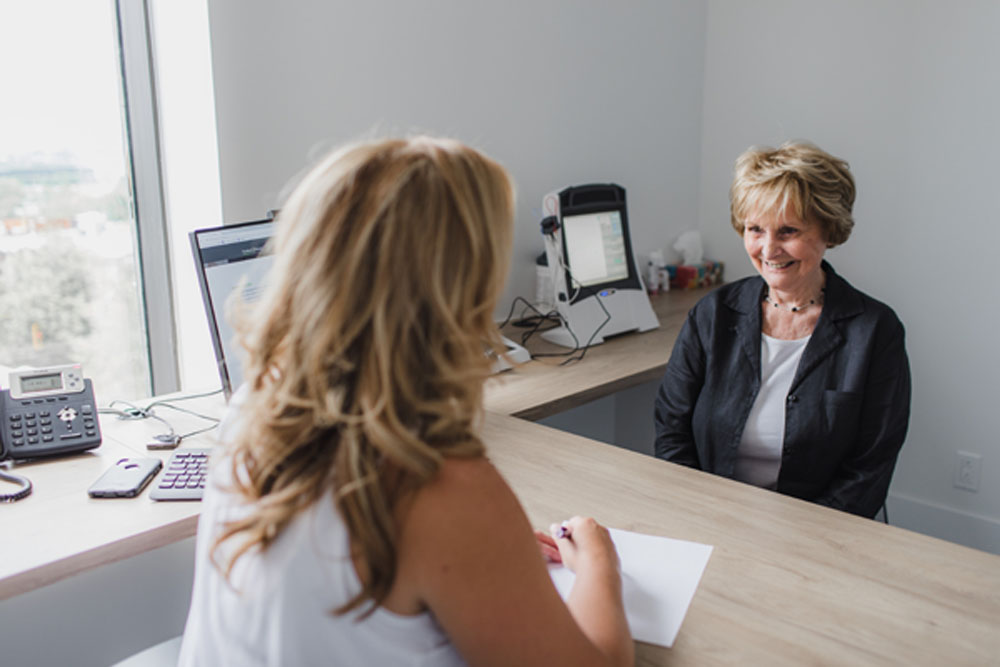 Our team is available to schedule you an appointment as soon as you need it. Follow-up appointments will be scheduled in advance and included in your file; this will help facilitate the management of your treatment on the road to improved hearing. We are also available for questions by phone at
514-522-9898
for Montreal and
450-688-3690
for Laval.
During follow-up appointments, we check for the proper functioning of your hearing aids and readjust them according to your needs. In addition, we will be pleased to help you make an appointment with the audiology department and the ear, nose and throat (ENT) specialist. We are ready to meet all your hearing needs!
Satisfaction guaranteed
Expertise in fitting hearing aids, best quality equipment
Continuous training
And collaborations with the best hearing aid manufacturers.
Availability - fast access,
Fast access, to have an appointment and for any request for repair or information.
Complete service
Excellent collaboration with ENT doctors and audiologists
A HUMAN APPROACH, EXPERIENCED AND SMILING
Accompaniment and support throughout your journey
« A warm welcome and smile et souriant awaits you!"
MédiCentre Chomedey
610, boulevard Curé-Labelle, office 17
Laval (Québec) H7V 2T7
450 688-3690
 IMSL
1875, road Maurice-Gauvin, office 204
Laval (Québec) H7S 2M5
450 688-3690
Tower Jacques-Cartier
1851, Sherbrooke East, office 702
Montréal (Québec) H2L 4L5
514 522-9898