As parents we want the best for our children, we live to hear them laugh and speak, but for those whose child suffers from hearing loss some of these milestones may be delayed. Hearing is essential to your child's development; good hearing allows your child to stimulate his or her brain and promote language learning so they can communicate and socialize with friends and family.
Since hearing loss is not visible, and often is not obvious, it may seem frightening and confusing at first, you are not alone. The World Health Organization estimates that around 466 million people worldwide are living with hearing loss; 34 million of them are children.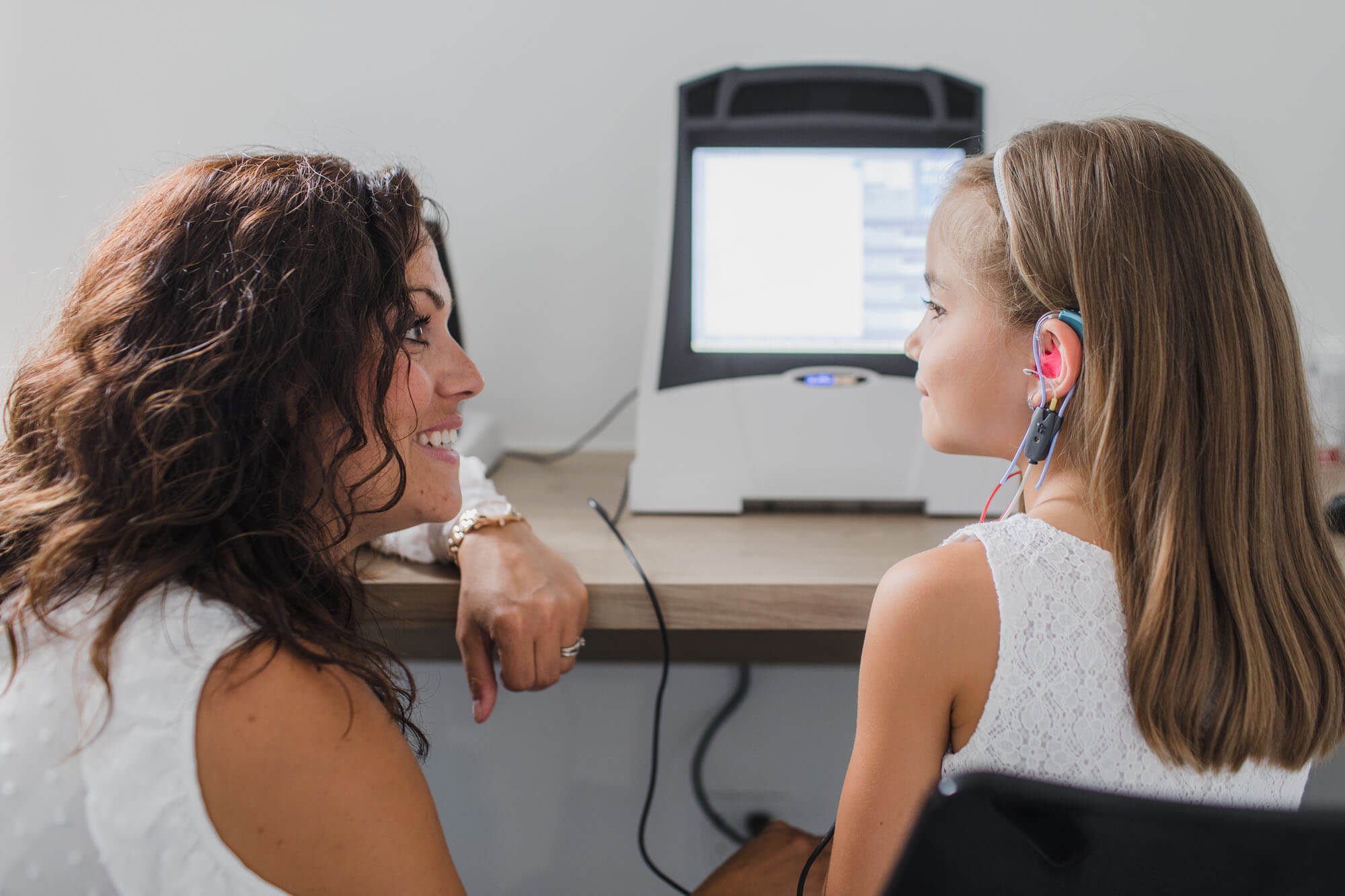 Together with the hearing care professionals at Gaudreault & Rhéaume, we will be able to assess your child's hearing and if it is determined that there is hearing loss, provide recommendations for the best hearing solution, which may involve hearing aids for children.
Like you, we want to make a positive difference in your child's life. Your support and guidance as well as that of the hearing care professional will help to build your child's confidence and give him/her a better chance for development.
Hearing aids for children are easy to use and maintain for you and your child. Your child can choose from a vast collection of colors to feel confident wearing their hearing aids. The hearing aids are made of solid, water-resistant materials and advanced technologies for optimal listening.
The hearing care professionals at Gaudreault & Rhéaume Audioprothésistes invite you to contact us to learn more about hearing aids for children. We look forward to welcoming you at either our Laval or Montreal location!
Satisfaction guaranteed
Expertise in fitting hearing aids, best quality equipment
Continuous training
And collaborations with the best hearing aid manufacturers.
Availability - fast access,
Fast access, to have an appointment and for any request for repair or information.
Complete service
Excellent collaboration with ENT doctors and audiologists
A HUMAN APPROACH, EXPERIENCED AND SMILING
Accompaniment and support throughout your journey
« A warm welcome and smile et souriant awaits you!"
MédiCentre Chomedey
610, boulevard Curé-Labelle, office 17
Laval (Québec) H7V 2T7
450 688-3690
 IMSL
1875, road Maurice-Gauvin, office 204
Laval (Québec) H7S 2M5
450 688-3690
Tower Jacques-Cartier
1851, Sherbrooke East, office 702
Montréal (Québec) H2L 4L5
514 522-9898